Offer Kettle Corn At Your Next Event!
Freshly popped kettle corn can really excite all your patrons senses at your next business outing. Typically you can "buy us out" for a day and we'll supply kettle corn to anyone and everyone there. If you have a smaller intimate crowd, we can offer our full sized bags, but when you've got to impress 300-400 people at at time, or even up to 1,000 – we can scale our portions to meet the demand.
It's great for team building/networking/incentive events, trade shows, opening ceremonies, theme parties, trade fairs and corporate meetings.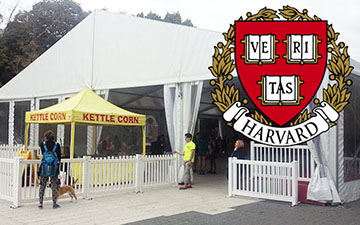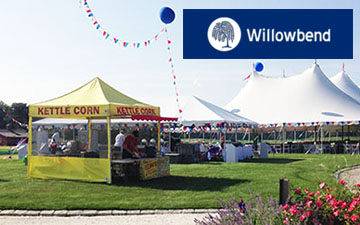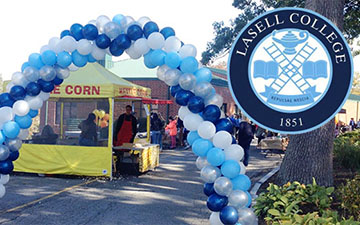 Popped Fresh On Premesis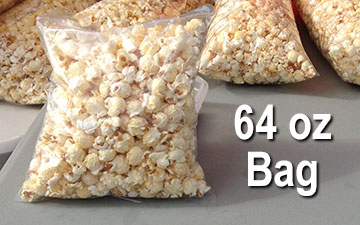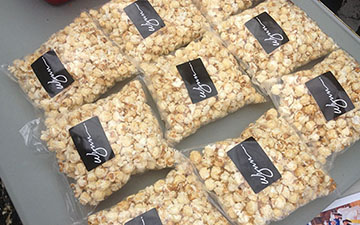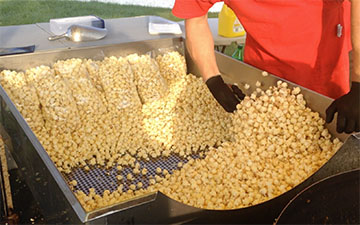 We will pop it fresh right on the premesis and give out warm delicious bags to your patrons. We typically give out a 64 oz (8"x8") bag of kettle corn. We give the option of sealing the bag closed so they can eat it later.
We charge $3 per unit and can make 150 bags per hour. Our minimum is 300 bags for a 2 hour event.
Scale To Your Needs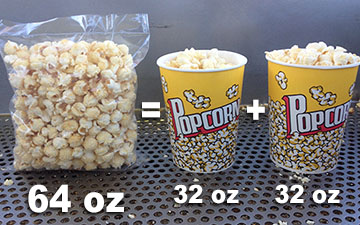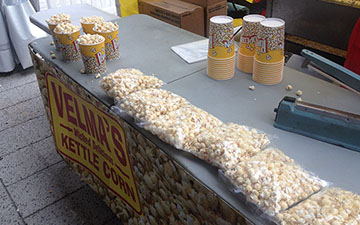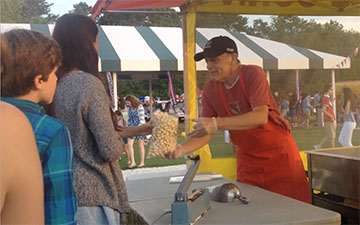 If the volume of your patrons will be more than 150 per hour, we can distribute 32 oz half-portion size cups. This way we can offer kettle corn up to 300 people per hour. Typically we will switch between the larger bags and smaller cups to keep up with demand. This way no one will have to wait for their treat.
Contact Phil Rectra for event scheduling